I've been thinking about what to do for gift tags this year, having come across some fabulous ideas. Michelle Wooderson -
Mish Mash
makes some of the most delightful tags I've seen, I will definitely be trying out some of her ideas. On a side note this post is all about
Holiday Planners & More...
go check it out.
I digress, I came across this post
Holiday Card Gift Tags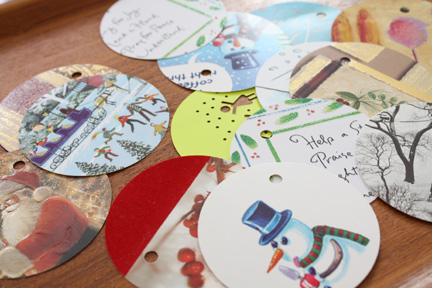 here on
the long thread blog
on turning old holiday cards into next years gift tags. What a GREAT IDEA... shame I have just thrown out the last three years christmas cards :( but this years cards... woohoo!