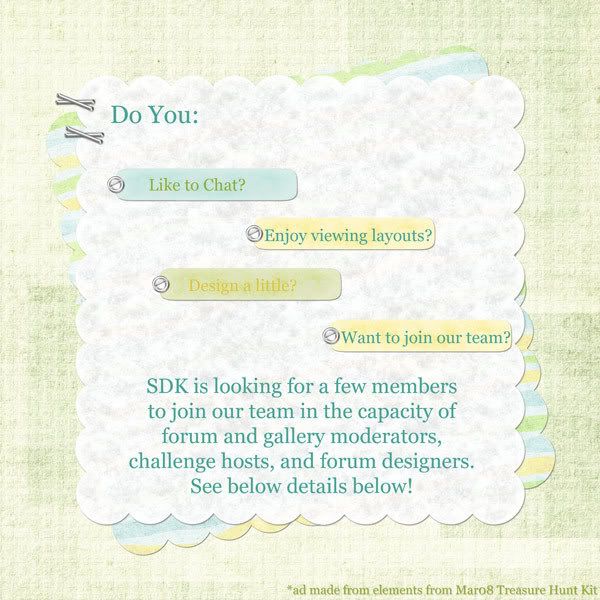 We are looking for a few new members to join our team as Challenge Hosts, Moderators and/or Forum Designers.
Responsibilities include: posting comments in the forums and galleries, running challenges and activities that you create (we'll help you ), and if you design, creating prizes to go with your challenge/activity each month. Don't design? No worries, we'll take care of the prizes for you.
If you think you'd like to give it a try, send a message to
Kim (vkimmycat)
and tell us what type of position you'd like and a little about yourself including whether you are a designer/moderator/challenge host at other sites.