The ladies have been hard at work creating these new 2008 Grab Bags for you! Be sure to stop by SDK and pick them up before they're gone!
Gwenevere's grab bag contains an all new, never before seen, pretty little surprise for you.
Leslie's bag is a collection of odds and ends that is sure to add that perfect touch to any layout.
Lorie has this little grab bag for you with a special collection of digital kits and additional gifts too!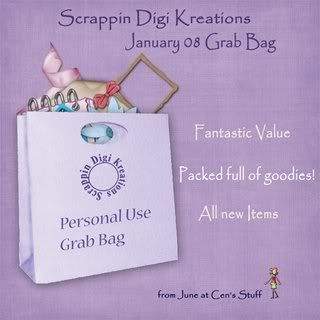 This fantastic grab bag from Cen is bulging with goodies! You will be delighted with the surprises that await you!