Every month here at SDK, Kimmy runs our
Sketch with a Twist Challenge
. Kimmy challenges you to complete several challenges each with it's own posting bonus. Complete one challenge get one bonus, complete all 5 challenges you get 5 bonuses.....woohoo!
So everyone up for a challenge......'YES' I hear you say.....try this one
Kimmy's Challenge 4: Journaling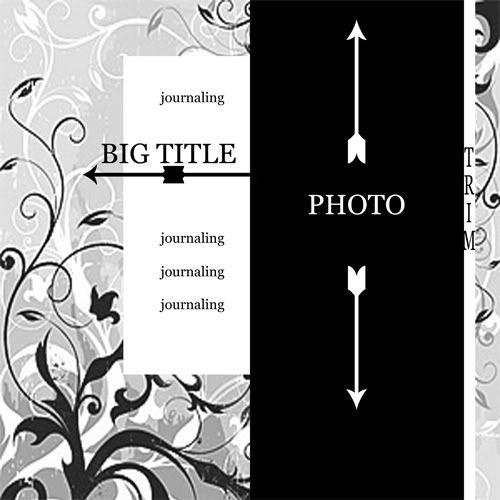 This sketch was inspired by the 2007 Autumn Leaves Designing With Calendar, page 27 August, my
example
! Your challenge is to choose 1 photo or get creative and use a large photo as your background in the photo space on the sketch, or a large photo as your background with a smaller photo as the focus, and then use the journaling space to journal your thoughts, or your child's thoughts, about Back to School. Alternatively, if you don't have kids, borrow one (as I have done with my example), or use your pet and journal your thoughts about your pet. No pets either? You can still do this challenge - pick a photo of yourself or anyone else and journal your thoughts! Post your layout links in the
Sketch with a Twist forum
by midnight, September 30th to qualify for a posting bonus.
Kimmy is so generous.....here is a blog freebie too!!! Thanks Kimmy you are a marvel.